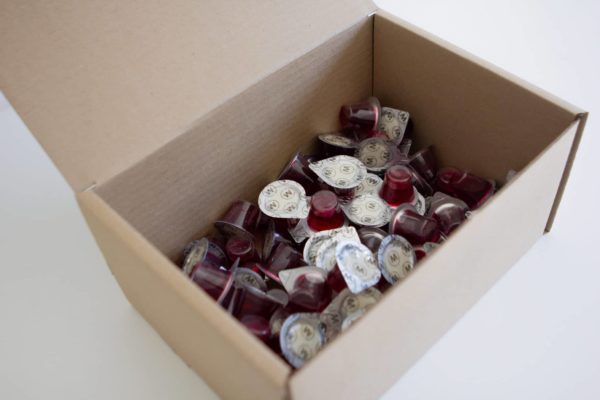 BOX OF 100 PRE PACKAGED COMMUNION CUPS
Each serving contains:
Juice: 6 ml sacramental juice element. The taste is less sweet than other suppliers and we have had many church Pastors comment on how much they prefer this juice.
Bread: The bread element consist of a round unleavened bread (wafer) made without additives.
Available on backorder
SHOP NOW
SKU: MM100 Category: Communion Cup Order Now: Box of 100 Pre Packaged Communion Cups
SHARE / REFER A FRIEND
Facebook   Twitter    Pinterest    LinkedIn     Email Share
Two methods that we have seen work well.  Simply place a pre filled communion cup on each seat in the church. Place a container at the entrance to the church auditorium so that the congregation can take one as they enter